Jiu Jitsu World League Results
Aug 02, 2022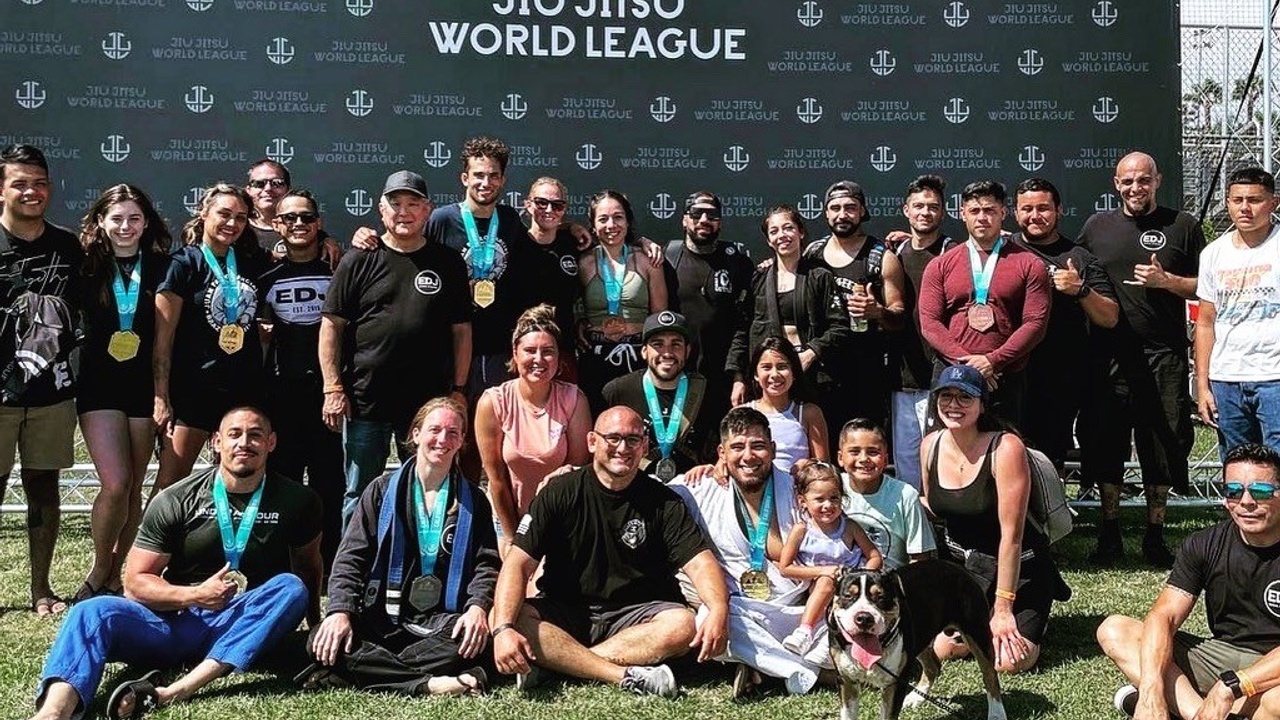 Over the weekend, some of our athletes went out and competed at the JJWL Fullerton Tournament and the Elite 8 Championship. We did extremely well as a team and had a lot of people take home medals. Here are a few pictures of some of the adults & Kids that competed.
Team toke 2nd place on our first Elite 8 Tournament!
Adults Results:
Bryan Caceres 🥇 Gold
Ava Groves 🥇 Gold
Celeste Carbajal 🥇 Gold
Jose Aguilera 🥇 Gold
Hassan ElDemerdash 🥇 Gold
Amanda Bennett 🥈 Silver
Neil Cantu 🥈 Silver
Marcos Lopes 🥉 Bronze
Keion Hayes 🥉 Bronze
Stephani Garcia 🥉 Bronze
Kids Results:
Ayden🥇 Gold
Hailey🥈 Silver
Keira🥈 Silver
Arianna🥉 Bronze
RJ🥉 Bronze

Congratulations to all the competitors from team EDJ who put it on the line this past weekend! We are proud of your hard work and commitment.
Stay connected with news and updates!
Join our mailing list to receive the latest news and updates from our team.


Don't worry, your information will not be shared.